THEMAMAAND AUGUSTUS: extra Gastenacties
Er zijn in augustus om uit te kiezen. Bij een bestelling van €99 (voor de betreffende besteller) of bij 3 geboekte demo's op een demo (voor alle gasten) kun je een keuze maken uit de gastenacties uit de Zomerfolder of de gastenacties uit de thema-maand. !!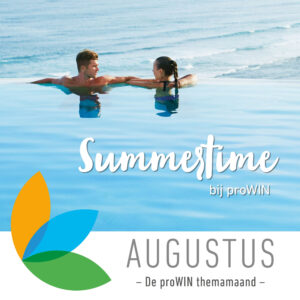 Klik op bovenstaand plaatje of hier om de folder te openen.