Adventskalender dag 4
PURE AIR
Weg met die nare geuren en schadelijke stoffen in de lucht
PURE AIR neutraliseert schadelijke stoffen en onaangename organische geuren. Natuurlijke schapenwol filtert schadelijke stoffen uit de lucht, maar in PURE AIR zit natuurlijk geen schapenwol verwerkt. De reinigende werking van schapenwol is nagemaakt met eiwitbouwstenen. Geniet van de frisse airvaring van dit product in een van onze AIRBOWLS of de proWIN AIR PUMP.
In onderstaand filmpje wordt de samenwerking van de PURE AIR en de AIR BOWL 2 uitgelegd.
In onderstaand plaatje zie je de AIRPUMP. Deze is ideaal met PURE AIR om bijvoorbeeld op het toilet neer te zetten, voor schoenen, voor sporttassen, de auto of voor kleding die niet vuil is, maar wel stinkt door bijv. sigarettenrook.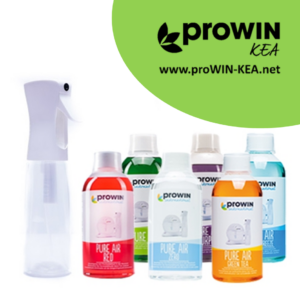 Er zijn verschillende PURE AIR varianten en die worden in onderstaand overzicht beschreven. Speciaal voor allergie-gevoelige gebruikers is er er ook een geur- en kleurloze variant… de PURE AIR ZERO. Klik op het plaatje voor een grotere versie van het PURE AIR overzicht.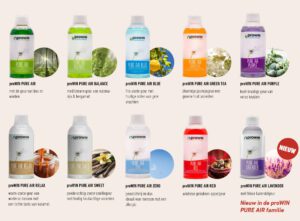 Klik hier of op onderstaand plaatje voor de berichten van de voorgaande dagen van de Adventskalender